Aerospace manufacturers fave a variety of challenges moving forward.
Aerospace manufacturers have long had to grapple with a combination of complex workflows, tight profit margins, and strict regulations. However, a combination of heightened production demands and emerging technologies are disrupting the industry. It's time for a renewed focus on quality and efficiency.
Pressure Escalating in Aerospace Manufacturing
A study from PwC found that commercial aerospace manufacturers are coming out of a period of intense pressure created by rising production demands. In 2017, production rates for large commercial aircraft were expected to increase by less than 2%. This turned out to be a relief for the industry as, on the whole, manufacturing volumes in that segment had increased by more than 40-percent since 2011. In essence, the demand for new production had become so pervasive and challenging to deal with that a year of slow growth is not considered a problem, but instead, a chance for manufacturers to catch their breath.
However, high production volumes aren't the only issues challenging manufacturers in the sector. A study from ReportLinker found that aerospace manufacturing is growing in a variety of regions, and emerging technologies are having an out-sized impact on operations. In particular, 3D printing is emerging as a critical solution in the sector. Leading manufacturers are increasing their use of 3D printing for engines and aircraft components.
According to the study, 3D printed components can be less complex to create due to simpler, more streamlined digital design. The result is lower costs to manufacture and more rapid production. However, the practice also disrupts the supply chain as 3D printing will often use different types of materials in varied ways than traditional processes, adding complexity to inventory management.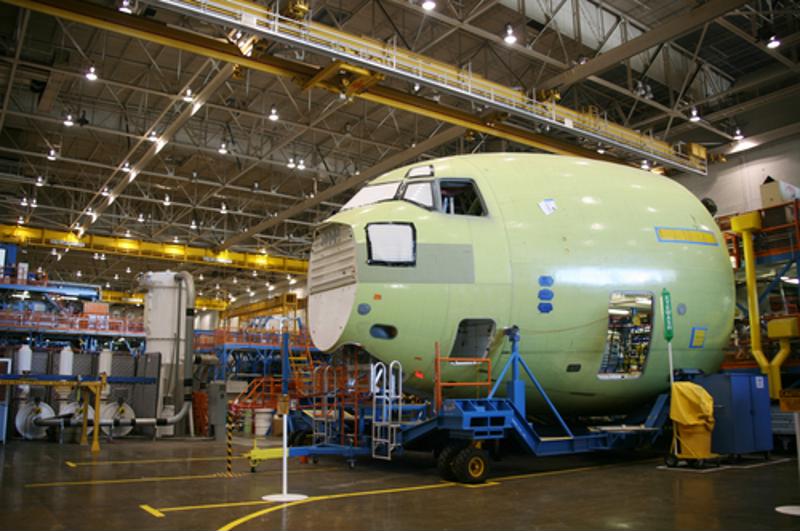 How Mounting Pressure Impacts Quality
The increased volume of goods being produced creates demand for efficiency as traditional processes are often inadequate when demand escalates. Organizations are scrambling to deal with production requirements that have grown exponentially in recent years, and it is vital to improving efficiency in order to keep up. This is especially true as emerging technologies create more supply chain complexity.
This situation leaves aerospace manufacturers with more work to do in the same time frames, or possibly with tighter deadlines, all while complying with high standards for quality and transparency. Data is proving essential in this situation. Organizations must carefully align operations between the supply chain and production, and being able to collect large quantities of information and share it between lines of business is essential in maintaining standards for quality and efficiency.
Using Data to Drive Quality Gains
Aligning supply chain operations closely with production can fuel efficiency benefits.
Improving quality in the rapidly growing aerospace manufacturing market hinges on getting the right materials to the right people at the right time. If production runs are getting delayed due to supply chain problems, projects can stall quickly. If the warehouse team is trying to store too many assets or has to hold on to goods for too long, inventory shrinkage will occur. Aligning supply chain operations closely with production can fuel efficiency benefits that allow organizations to control operations more tightly and improve quality.
This kind of cohesion is only possible if relevant stakeholders have the data they need to make good decisions in terms of scheduling, purchasing, and supply chain management. Mobile data collection tools can prove invaluable in this situation, giving aerospace manufacturers the capabilities they need to gather data across every phase of the supply chain, creating the foundation needed to digitize key processes and automate repeatable workflows.
Effective mobile data collection can empower organizations to improve track and trace capabilities and improve their underlying processes in such a way that they can ramp up quality.