Increasing the amount of technology in the warehouse can produce effective ROI.
It should come as no surprise that innovative software is increasing in prevalence in corporate settings in the 21st century. Particularly in warehouse settings, technological prowess is the best way to keep up with the supply chain, which is becoming longer and more complex with time.
Although useful solutions might seem pricey, the benefits you can reap are invaluable. Investing in the right technology can pay off in return on investment for your organization. If you are skeptical, calculate the ROI for implementing more technology.
According to a survey from the Peerless Research Group, 47-percent of respondents noted that their companies "cautiously embrace change." In this same study, 4-percent consider themselves innovators, 23-percent early adopters, 13-percent take a "wait-and-see approach," and 13-percent are slow to adopt technology.
PRG reported that 68-percent of survey respondents use a warehouse management system, an increase from 56-percent in 2017. Many companies plan on increasing their spending on software this year to keep up with fast-paced warehouse demands.
If your organization does not keep up with modern technology trends, you could risk falling behind and losing business. If you haven't implemented a warehouse management system yet, you might be falling behind the competition in terms of efficiency.
DOWNLOAD: "Warehouse Automation Trends" White Paper »
How Innovative Technology Can Convert to ROI
Companies that have yet to adopt warehouse management systems in their production models are steps behind many of their competitors. Innovating technology can improve warehouse productivity levels and increase your organization's ROI. You can reap the following benefits if you implement WMS technologies in your business strategy:
1. Managing Inventory
Inbound Logistics stated that using a WMS increases inventory accuracy, allowing for products to be more visible, causing less overstock and decreased item losses. These technologically advanced warehouses cut costs by showing employees exactly what they need to restock. This can save organizations of money that otherwise would have been spent ordering items before they need to be replenished.
2. Meeting Customers' Expectations
Ensuring you deliver the correct products to the right customers is imperative in producing content customers. Organizations that do not properly track their consumers' orders might pay extra shipping costs to compensate for mixed-up deliveries or might refund customers for lost products. In addition, customers' service-level agreements might penalize distributors that do not delivery their merchandise on time. Having a WMS in place can help you and your warehouse team manage these agreements so you do not face potential financial penalties.
3. Making the Most of Warehouse Space
With an orderly WMS, manufacturers and distributors can organize their goods in the manner that is most efficient to space. By creating designated bin locations and item placement in the warehouse, employees may be able to open up extra space, which can be utilized to store additional merchandise. Think of it as the most tech-savvy, immersive game of "Tetris" you've ever played.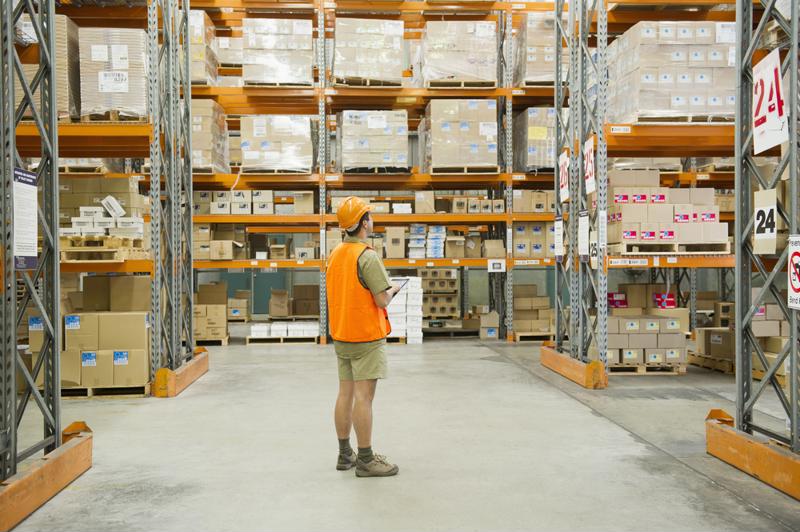 The Effect of Warehouse Automation on Human Workers
Robots won't replace warehouse jobs. Rather, they can simplify these workers' jobs.
One reason some warehouses are wary about purchasing technology is that they fear their WMS will replace the work of human labor. No boss wants to let go of hard-working employees and replace them with robots. However, an NPR article surrounding Amazon's work with robotic "workers" stated that the company needs human workers to supplement these machines.
Robots will not replace the human labor in warehouse settings; instead, they should make humans' work easier and more efficient, producing better results on an individual employee level and on a corporate level. Unlike what science-fiction films and literature might tell you, robots and humans can work simultaneously and in harmony. Warehouse machines can do the heavy labor at a more rapid and less exhausting pace than human employees can, allowing employees to use their energy on something robots cannot do: plan, innovate and execute.