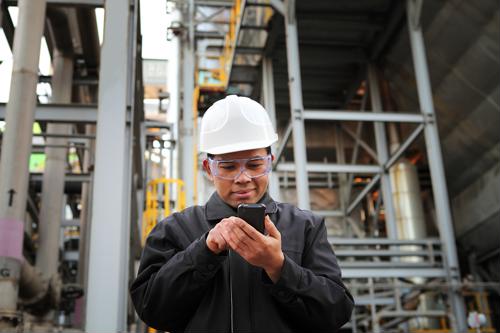 The state of the manufacturing sector can be complicated depending on the lens used to look at it. According to the "2014 Manufacturing and Logistics Report" published by Conexus Indiana in concert with the Center for Business and Economic Research Ball State University, there's great diversity among the 50 states in the U.S. in terms of the health of their manufacturing and logistics.
What Does the Manufacturing Landscape Look Like?
The report explained there are issues drawing from transportation infrastructure, the labor force and access to technology that can either push manufacturers to the top or hinder their progress. Logistics is extremely important to the overall sustainability and growth a business experiences, and this can be seen in everything from their inventory management capabilities to their ability to keep pace with distribution processing.
At the same time, the human element of business operations has a strong influence on manufacturing health. The report stated many of today's advanced organizations use complex technology and software systems that require a workforce equipped with the skills necessary to understand and manipulate multiple types of interfaces and devices.
Much of the impetus behind modernizing manufacturing processes can be seen in mobile technology. The RFgen white paper "The Power of Adopting an Enterprise Mobile Strategy" takes a detailed and illuminating look at the way an enterprise mobile platform can transform the way manufacturers function, improving the overall health of their operations.
How Can an Enterprise Mobile Platform Empower Manufacturers?
Most companies have invested in ERP software, but many haven't fully integrated a mobile solution that works seamlessly with it.
Manufacturers should expect:
A world-class design, development and testing integrated development environment
RFgen's Mobile Development Studio is an agile tool that manufacturers can utilize to build new mobile applications or alter existing ones according to a standardized framework. Users can simply drag and drop items while making use of code-generation tools that give them access to stored procedures and business functions maintained in an enterprise server. Additionally, there are integrated testing features and a debugging console that allows a company to create the most streamlined experience possible. Finally, a connection configuration utility and device profile builder helps reduce the costs manufacturers routinely encounter while developing or reworking mobile apps.
A robust, enterprise-class application server
A mobile strategy worth its weight depends on a multifunctional server that helps lower costs associated with various mobile protocols and deployment. RFgen helps manufacturers manage this option with the help of a real-time graphical user interface. What's more, the application server is agile enough to cluster multiple servers if an organizations supports a large number of mobile device users.
A real-time mobile dashboard optimized for IT managers
Today's manufacturers require a 360 degree view of their entire enterprise landscape. Once a company develops and deploys a mobile application, there's an ongoing need to monitor and maintain the quality of the mobile strategy. RFgen's Mobile Administration Console gives IT managers visibility into all integrated devices to analyze all users' connections. They can interact with sessions in real time, which helps reduce the costs of production support that the IT team is responsible for providing.
The current ERP software solutions available to manufacturers don't go far enough to provide companies with mobility. Not a single state achieved the highest marks for manufacturing health, indicating there's significant room for improvement regarding logistics, workforce capabilities and supply chain management. A mobile strategy is exactly the kind of innovation that manufacturing organizations need to push their operations forward and outperform their competition.