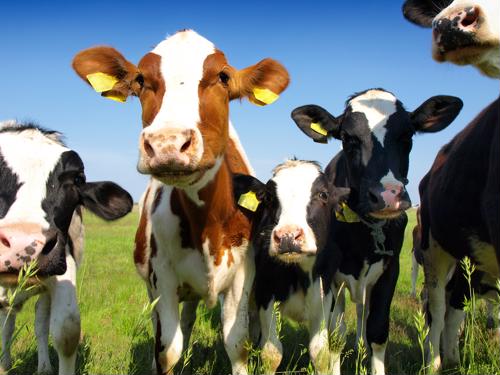 Agriculture and animal feed is one of the most regulated industries in the U.S. Because of the high level of importance attached to the nation's food supply, feed manufacturers are held under close scrutiny regarding the ingredients they put into the materials that animals consume, as well as their treatment.
Just recently, Agweek provided a closer look at new guidelines declared by the U.S. Food and Drug Administration over the use of medication in animal feed. Announced on Dec. 11, 2013, the first ruling explained it wouldn't be appropriate for new antimicrobial drugs to be used with the indication that they would increase the speed at which animals gain weight or advance feed efficiency, Agweek wrote. The second announcement highlights the ruling called the Veterinary Feed Directive, which seeks to change the way animal feed designed for medical purposes - to maintain animal health - is regulated.
Feed Manufacturers Require Flexibility
Without question, these proposed regulations and others that will be implemented later in the year have a significant impact on how manufacturers operate. The supply chain can become even more complicated when an organization works on a global scale. With more than 80 facilities in 30 countries, the international animal feed manufacturer Provimi can attest to the difficulty in aligning all of its process. The company produces concentrates, premixes, additives and specialties that other feed manufacturers around the world depend on.
Provimi uses SAP as its ERP system, which is largely configured in a uniform manner throughout all of its facilities, but the equipment used in various regions isn't all the same. With special consideration of shop floor automation through labeling and barcode scanning, Provimi required a standardized system with sufficient flexibility and agility to allow the company to adapt to any regulatory changes.
Solve Integration and Automation Issues
Mohamed Seali, global IS operations and integration manager in the corporate Provimi IT department, explained it would be much simpler to use one unified system to manage changes, instead of having to make multiple alterations to individual platforms. Not every country has the same feed manufacturing legislation and rules, so each facility needs to have the flexibility to adapt its SAP and shop floor automation software to its own needs.
Provimi was in a position where it needed to manage its systems and performance using a scalable solution, as new groups of countries went live on their SAP site roughly every three months. Real-time connections between RFgen and SAP, including user management, logging and reporting capabilities, ensured Provimi was able to achieve greater transparency and accuracy.