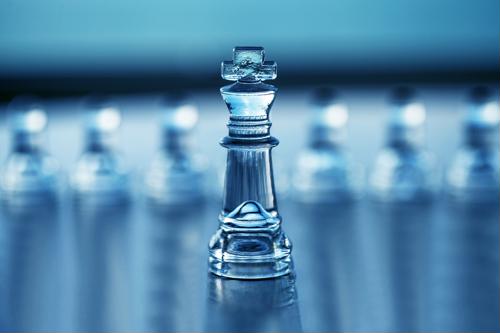 Companies that lead the way in supply chain management tend to do so in revenue, growth and profits as well, according to a study by Deloitte. The report, "Supply Chain Leadership: Distinctive approaches to innovation, collaboration and talent alignment," found that 79 percent of organizations with superior supply chain capabilities achieve revenue growth that is significantly above average.
The key difference among supply chain leaders compared to followers is innovation. Those at the front of the pack are not shying away from new technology that can change the way their supply chain operates. From 3D printing to multiple types of SCM software, leaders adopt as much technology as they can as soon as they can. According to the study's authors, leaders are not doing just one thing different than followers, they are doing everything different.
To lead in the supply chain also requires that organizations realize their role in overall success. Some management tactics among leaders illustrate how they treat the supply chain with more understanding and respect:
Utilizing Executive Leadership: Of the 400 manufacturing and retail executives surveyed, 56 percent said that a senior-level executive is in charge of the supply chain, compared to just 33 percent of followers.
Hiring and Developing Top Talent: Organizations are also understanding the need for supply chain professionals, with 88 percent actively recruiting those with analytics expertise and 83 percent hiring individuals with global experience.
Improving Connections: Half of the leaders surveyed own the six links associated with supply chain management, which include product development, supply planning, demand planning, sourcing and procurement, manufacturing and logistics and distribution.
Embracing Supply Chain Software and Analytical Tools: The study also found that largest gap between leaders and followers is in software utilization. While 65 percent of leaders use RFID tags, only 27 percent of followers have embraced such tools. Three-quarters of the leaders surveyed have optimization software, compared to only 34 percent of followers. The stats are nearly the same in regards to mobile technologies: 75 percent compared to 30 percent.
Supply Chain Innovation Begins With Data Collection
To connect the supply chain and take advantage of professionals with analytical experience requires the ability to capture data throughout the enterprise. With automated data collection, information can be gathered and analyzed to provide detailed information about suppliers, third-party logistic partners, individual workers and even customers.
Mobile data collection can also gather information from remote and off-grid sites, so that no component of the enterprise in left in the dark. To be an innovator and supply chain leader will mean bringing new technology to areas once considered dead zones for data collection. Understanding the benefits of investing in technology that allows the enterprise to do so is integral to overall success.
Connectivity in an organization must also include elements of business generally considered outside of the supply chain. Data collection software that integrates with existing ERP systems provides all levels of management in departments across the organization access to relevant data. This help build a more complete picture of efficiency and productivity from the sales desk to the shop floor and finally the customer's doorstep.
Other Forms of Innovation Available to Supply Chain Leaders
Connectivity is only one way that new technology is improving the supply chain. Improving revenue and profit means cutting cost while maintaining a solid, satisfied customer base. To accomplish this requires optimizing inventory control and reducing errors.
Voice Picking Software: One of the easiest ways to reduce errors in the warehouse is with voice picking technology. Workers recite check digits when pulling merchandise, so errors are almost nil. Furthermore, freeing up employees' hands allows them to work faster and more safely.
Inventory Control Software: Collecting data at points throughout the warehouse can help track merchandise on site and gather the type of information to ensure the organization is complying with government regulations. This technology is especially important to supply chain leaders in the food and pharmaceutical industries.
Future success in the supply chain depends on an organization's ability to adopt new technology and continually analyze processes and procedures. Supply chain management is no longer a siloed part of a company's operations, it should be at the forefront of utilizing new technology