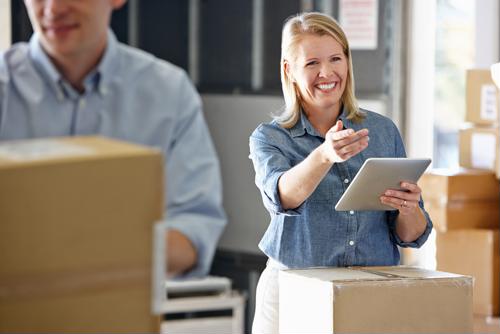 While there are plenty of best practices that supply chain managers must follow, individual organizations still have different needs, according to Logistics Manager. Sometimes, multiple supply chain processes exist within the same company, because different products have variable demand. Measuring efficiency for an item that ships 2,000 times a day is not the same as measuring it for one that ships five times a month.
The Logistics Manager article highlights a case involving a spirits distributor that handles some the world's highest demand vodkas and low-volume boutique liquors. The lesson learned can be used throughout any industry; supply chain management is more about the ability to adapt than to follow a specific set of rules.
Automated Data Collection Benefits Operations of Any Size
However, accuracy and timeliness are key regardless of the product. And no matter how predictable or volatile the demand and large or small the volume, it takes the right information to determine the best processes. While the need for data collection is clear with high-volume products, it is no less important when inventory seems more manageable. If an organization is only shipping 200 orders a month versus 10 times, it's all the more important that every order goes out on time and without error.
With barcode scanning software and automated data collection, manufacturers and distributors can take their high-end, low-volume products and keep the customer experience surrounding them high. Conversely, they can do the same for high-volume products. It doesn't matter if a customer ordered a $5000 specialty product or a 50-cent wingnut, he or she will be just as displeased and behind schedule if the order is incorrect or late. Determining the best processes to meet customers' expectations relies on accurate date.
No matter how well a supply chain appears to be running, a good manager will always jump at the opportunity to monitor it more closely. With data collection tools, he or she can receive real-time updates on inventory, employee productivity, supplier reliability and more. This information can be used throughout the company to improve forecasting, pricing and hiring decisions.
New software and technology is also easy to incorporate into existing systems and requires just a small investment. The productivity and efficiency create a return that is realized very early on after implementation.