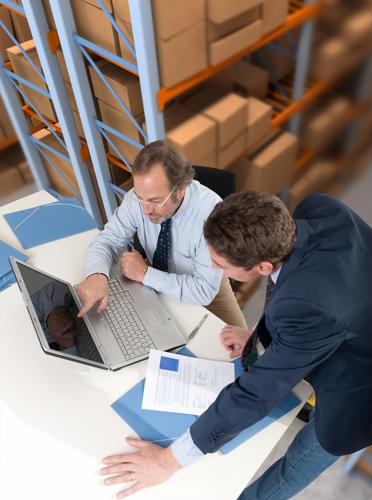 In order to best protect its intellectual property rights, a company should use automated data collection software to monitor its supply chain.
Increasingly, businesses rely on a wider manufacturing and distribution network to get their goods and services to customers,and have more communications portals available than ever before. However, this gives criminals and competitors more access points through which intellectual property can be stolen or leaked, supply chain expert Philip Odette wrote recently for Business 2 Community.
As a result of these two forces, the damage caused by intellectual property incidents is on the rise. The Department of Homeland Security reported that during its last fiscal year, its agents and partners made more than 22,800 seizures, and the retail price of all illicit goods seized totaled $1.26 billion - up from $1.11 billion in fiscal year 2011.
Although intellectual property theft remains a major issue, Odette said companies can take steps to curb the risk. In particular, he recommended that companies maintain close contact and oversight of their supply chain partners. By exclusively using trusted firms operating in countries with strict intellectual property laws, by creating firm internal policies and by not sharing more data than is necessary, an organization will have more confidence in the security of its supply chain.
However, no supply chain intellectual property protection plan is complete unless a business has total oversight over its operations. That is where automated data collection software comes in handy. With barcode data collection and improved supply chain management software, businesses will be able to keep tabs on intellectual property regardless of its location within the global supply chain.
"The digital age has made keeping information surrounding intellectual property and product releases secret a complex task," Odette wrote. "Strictly monitoring information flow within a supply chain is critical to keeping information seals tight. For companies in an IP-heavy value stream, having secrets slip out can be incredibly damaging, especially when it regards their newest product."