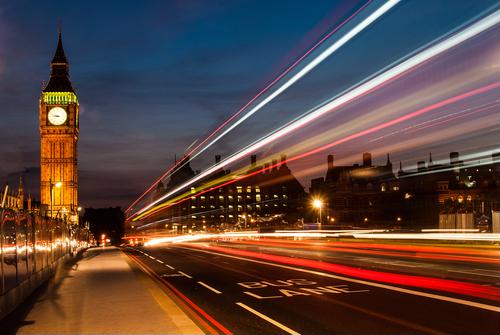 In part because the immigration and customs enforcement department lacked automated data collection software and other IT upgrades, the U.K. Border Agency will be dismantled.
In a speech last month to the House of Commons, Theresa May, the United Kingdom's Home Secretary, said the agency had become too large to effectively police the entire nation's borders and would need to be dismantled. The Guardian reported that May describe the UKBA's four core problems as being its size, its legal framework, its lack of transparency and its failure to use updated data collection software.
"They require manual data entry instead of automated data collection, and they often involve paper files instead of modern electronic case management," said May, according to the Register. "So I have asked the Permanent Secretary and Home Office Board to produce a new plan, building on the work done by Rob Whiteman, UKBA's chief executive, to modernise IT across the whole immigration [and border patrol] system."
In addition, the Register reported that in part because the UKBA was covering so much ground, the laws governing how agents could act were unwieldy and often confusing. By streamlining the organizational structure of how the U.K. controls the flow of people and goods into and out of the country, government officials hope to have a less porous border.
The UKBA had been tasked with a number of jobs, including controlling the flow of immigration into the country and preventing illicit goods from coming into the U.K. According to HM Revenue and Customs, illicit substances, weapons, furs and produce are among the many items border patrol agents must stop from being introduced into the nation.
Why Automated Data Collection Software Matters on Borders
Increasingly, companies operating within the United Kingdom rely on global supply chain routes to keep their businesses afloat. In January of this year, total imports in the month from countries outside the European Union totaled approximately £15 billion (about $22.6 billion) the exports were worth around £10 billion (approximately $15 billion), according to HM Revenue and Customs.
However, as global trade rises, so too can the number of illicit or smuggled items entering the country. For example, Action on Smoking and Health, a U.K.-based public health initiatives, reported last year that approximately 9 percent of all cigarettes and 38 percent of all hand-rolled tobacco products in the country were imported illegally.
By using more automated data collection software to monitor its borders, the U.K. government hopes to have an easier time tracking and prevent illicit smugglers in the country as the total number of shipments coming into and out of the nation rises.